STIWELL® Academy
Benefit from the STIWELL® training options
The STIWELL® Academy aims to train physicians and therapists in functional electrical stimulation, and keep them up to date with the latest research. Learn more via further training and courses, webinars, and our learning platform.

We are available for you online!
Use our "STIWELL® Online Refresher Classes".
With our "Online Refresher Classes" you can learn more about the areas of application and functions of STIWELL®.
We are happy to assist you and answer all your questions concerning the device.
You have already got initial experience with the STIWELL® and would like to find out more about its functions?
You are interested in a specific program and would like to get more information?
You want to support a patient individually using the STIWELL® but are not sure how?
Seminars & workshops
We would be happy to train you and your team in the practical use of the STIWELL®.
You can find an overview of our various courses here: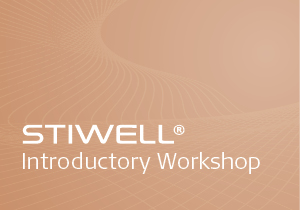 The STIWELL® Introductory Workshop provides an introduction to the operation of the STIWELL®. Participants will learn first practical examples of functional electrical stimulation and receive an overview of therapy options with this form of treatment.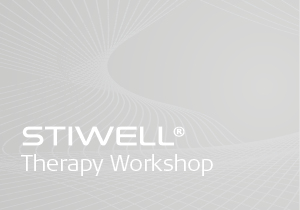 The STIWELL® Therapy Workshop is a half to full day of training. The workshop focuses on the practical application of EMG-triggered multi-channel electrical stimulation including electrode attachment, case examples – optionally with patient – and theoretical background knowledge.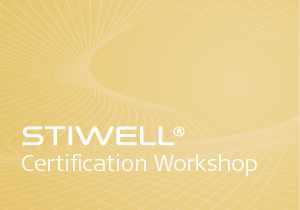 The STIWELL® Certification Workshop is a two-day intensive training focusing on the use of EMG-triggered multi-channel electrical stimulation in neurorehabilitation and practical applications. Case examples of patients, concepts of motor learning and evidence-based knowledge complete this combination of theoretical and practical training.
Our courses are also available internationally upon request. Find more information about the training options in your area.

Webinars
In addition, we offer online trainings (webinars) to increase and enhance your knowledge on EMG-triggered multi-channel electrical stimulation. For now, the webinars are hosted in German language only, but we are happy to send you some English information material.