Stroke (spastic hemiparesis)
Roland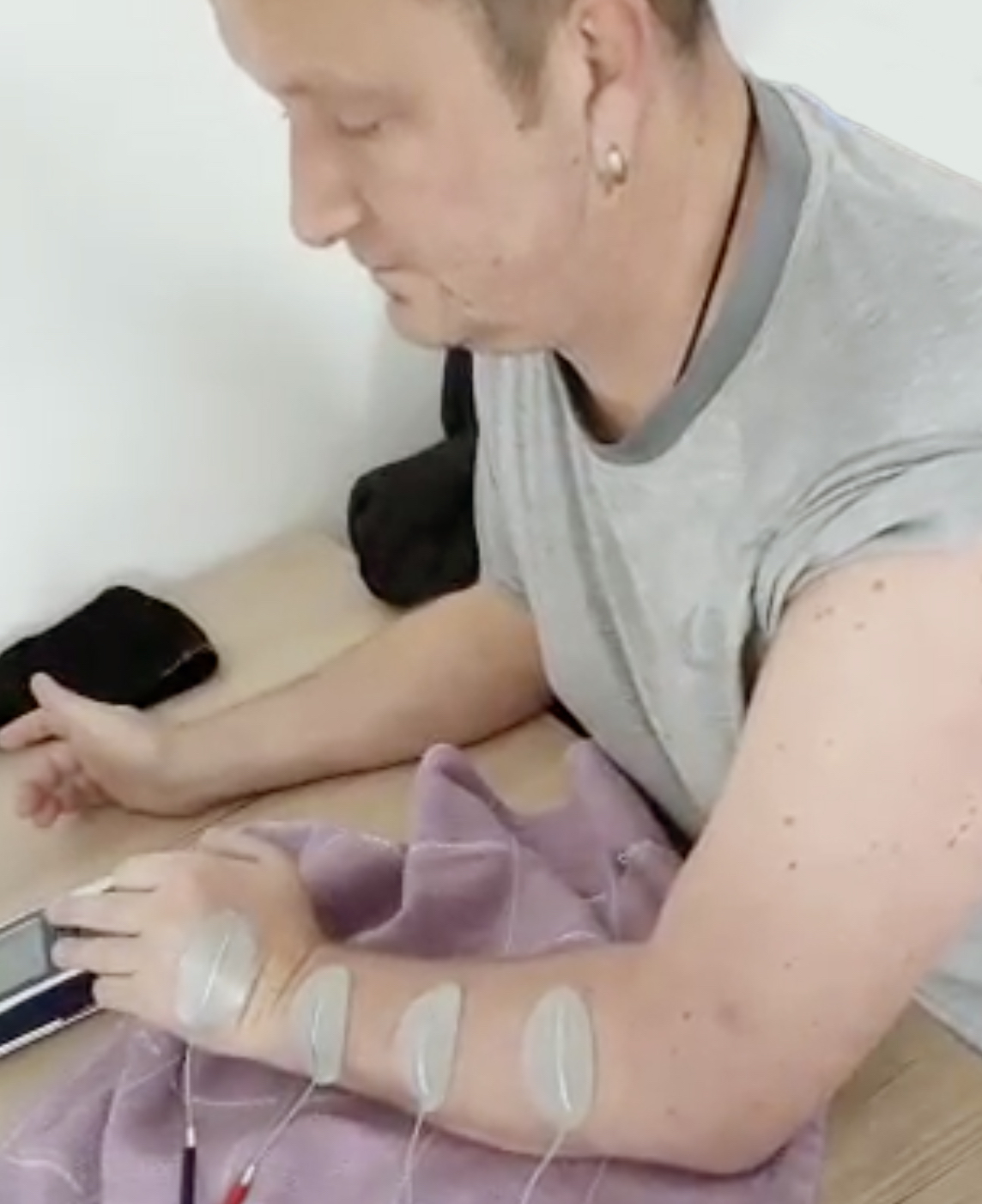 Roland talks about his positive experiences with the STIWELL med4 electrotherapy after stroke.
"I used the STIWELL med4 in rehabilitation after stroke. Before this treatment I had only limited function in my left arm and only in the shoulder joint. Muscle tension in the wrist was so high that I had to undergo regular Botox treatment.
After approx. 5 applications with the STIWELL med4 spasticity was noticeably reduced. First hand movements got increasingly easy. I could stretch my fingers without excessively using my shoulder.
After 3 months of electrotherapy improvement was clearly noticeable. I have been in therapy for 2.5 years but those 3 months with the STIWELL med4 helped me so much more. It is a terrific device and a sensational development. Mr. Thomas Schick introduced me to electrotherapy in a very clear and professional way.
I hope many patients will be able to use this device to help them look forward to an easier future.
Sincerely,
Roland"