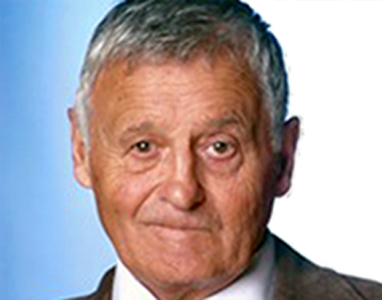 Josef had great success using the STIWELL med4 during physiotherapy after stroke.
"My name is Josef and I have suffered from the consequences of stroke. Due to pronounced hemiplegia, I neglect my left side (visually, acoustically, …). Immediately after leaving the clinics in Innsbruck and Hochzirl I started with regular physiotherapy and occupational therapy twice a week and noticed minor improvements.
My physiotherapist told me about the STIWELL med4 electrostimulation device which he used repeatedly during therapy and it did me good every time.
I asked my general practitioner to prescribe it for home use. My insurance agreed to pay for it and now I can use it whenever I like. This is a great benefit because I can use the various programmes (my physiotherapist gave me a thorough training) for muscle relaxation, muscle development, stimulation increase etc. in my own home!
Without this additional help and support I would certainly not have come as far as I have - to be able to take my first steps without my walker!
I would like to thank the entire STIWELL team for their friendly support even when I inadvertently miss the date to extend the lease or need anything else. THANK YOU
I wish every patient strength and endurance! Let yourself be surprised by the effectiveness of the device!
All the best
Josef"