Neural lesion (arm dysfunction)
Simone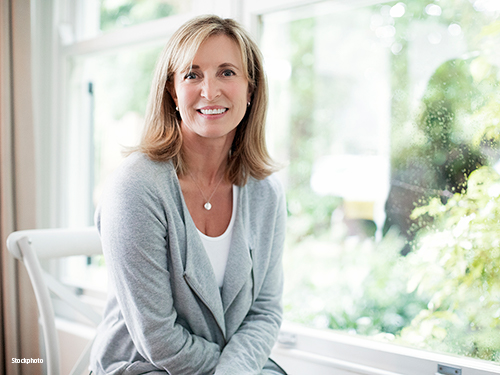 Simone talks about how the STIWELL Electrostimulation helped successfully treat her arm dysfunction caused by neural lesion after breast cancer surgery.
"Due to a rare complication during breast cancer surgery, I suffered from a shoulder blade dysfunction in my right arm. This problem considerably impaired my daily routines. Movement of my arm was very limited. The EMG showed a complete neural denervation with an atrophied serratus anterior, and I was advised to have physio- and electrotherapy.
I contacted MED-EL/STIWELL and after therapy and training by their physiotherapist I received a rental device to continue with a 30-minute training twice a day at home. In addition, I did a lot of passive stretching and went to physiotherapy twice a week.
In a follow-up examination, program parameters were adapted to my progress. Only 10 weeks after starting electrostimulation I felt a clear improvement which was confirmed by a follow-up EMG at the clinic – fantastic!
In another appointment at STIWELL they set up an additional EMG-triggered programme onto the device to help improve my arm's function. My muscles became increasingly stronger and I could return to my job and master my daily life.
I would like to thank MED-EL/STIWELL and their physiotherapist for the rental device and their competent support."